Engagement rings with blue sapphire - sign of infinite fidelity
Who does not know it, the well-known engagement ring of Prince William as a gift to his great love Kate? It was once already the ring, which Prince Charles gave to his Diana. The ring's large blue sapphire surrounded by diamonds is an absolute eye-catcher and beautiful. The sapphire ring is thus a dreamlike alternative to the classic diamond ring, which presents itself in numerous forms. An application like the royals. Choose rings with sapphire in different materials and stone sizes in the store of 21Diamonds - completely individually with our configurator.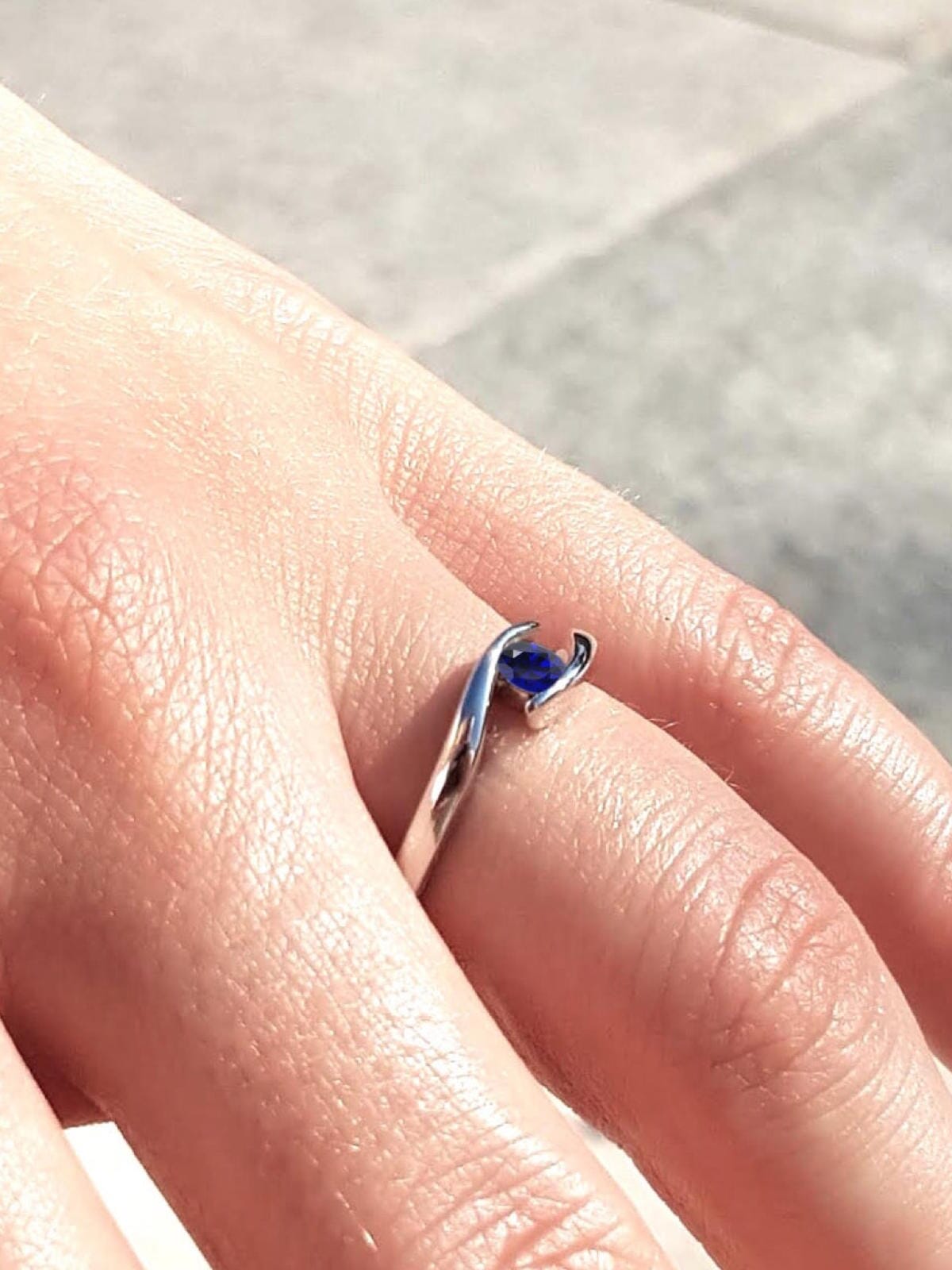 Engagement ring with blue sapphire and diamonds- Whispering Love
Symbolic power and meaning of the blue sapphire
Like the ruby, the sapphire belongs to the rock group of corundum. The gemstone, which is very hard in its composition, is characterized by its blue color, which varies in its manifestations in a wide spectrum. From sky blue to completely dark blue, almost turning black, the stone enchants with its almost mystical appearance and was interpreted in various cultures as a sign of purity and wisdom. Even today, a sapphire engagement ring is considered a symbol of absolute fidelity, which makes the big moment all the more overwhelming when you present your lady of the heart with a magnificent sapphire ring as a message of devotion and devotion. The message: we marry only once in a lifetime, this may also have its price and should be significant: At this point, the blue sapphire symbolizes the truth and seriousness of this decision.
Wonderful combination possibilities
Further, sapphires are combined with rings in white gold to symbolize immortality. In ancient Egypt, people wore the stones to keep evil forces away. Also, the color blue makes this gemstone not only shine positively, but symbolizes water and a detached, free and unconditional love. As the water flows, so the marriage of two lovers should extend, move and take its course. You can get numerous rings in white gold with this blue gemstone in our store as a wonderful idea. Of course, you can also have your sapphire ring designed according to your personal ideas. Material, gemstone, ring width and engraving - it can all be customized to fit the soon to be bride.
Buy engagement rings with blue sapphire online at 21Diamonds
It doesn't always have to be a Diamond. If your sweetheart is fascinated by the hypnotic blue of sapphire and you need a ring that represents a commitment to eternal fidelity, then a sapphire ring is the right choice for the big moment. If you have any questions about this gemstone or would like general information about engagement and wedding rings as well as other rings, then simply contact us. We will be happy to advise you in detail.
Continue browsing at 21Diamonds:
Find matching engagement rings from 21Diamonds