Curved engagement rings with the twist shape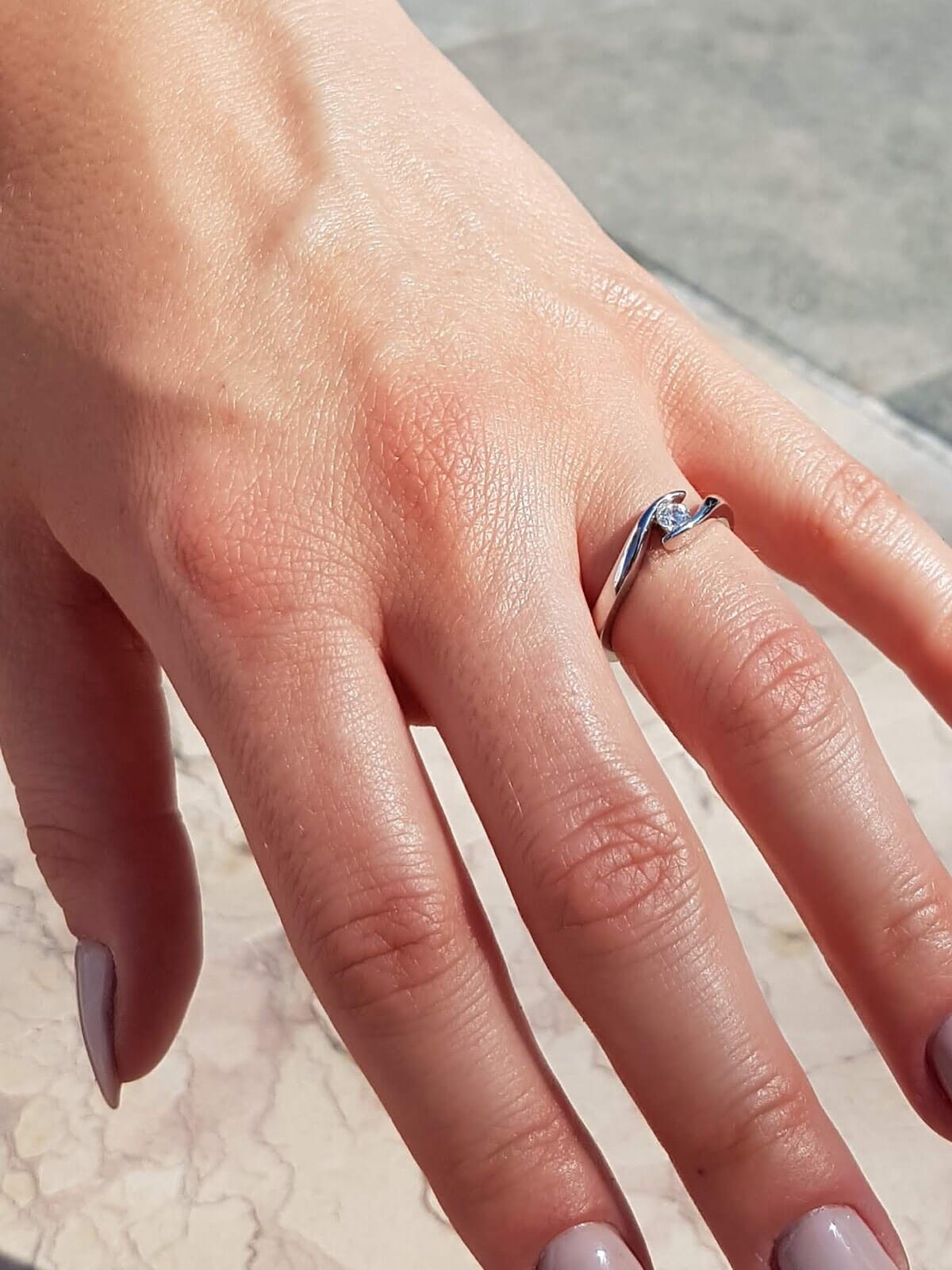 Curved engagement rings, are ring bars with arms on the sides, which tightly enclose the diamond. These rings are very suitable for everyday wear and are especially popular in silver and white gold.
Curved rings, the alternative to plain rings
If you are looking for a ring for the proposal, which does not look like a classic solitaire ring and also should not be a plain tension ring, then you are right here. The engagement rings with the curved ring shape, stand out from the ordinary engagement ring design and do not interfere with everyday life.
Curved engagement rings are worn alone
Unlike the solitaire ring, these rings tend not to be worn with a wedding band. Because of the shape, a simple band does not nestle as nicely with this engagement ring. Instead, models from this category tend to be worn alone on the ring finger of the left hand - without a wedding band. Since the ring is not worn together with another ring, the main stone, and thus the ring width, may be slightly larger. For example, the engagement ring Summertime with 0.2ct. still looks very elegant on a lady's hand, although the model is no longer quite so narrow.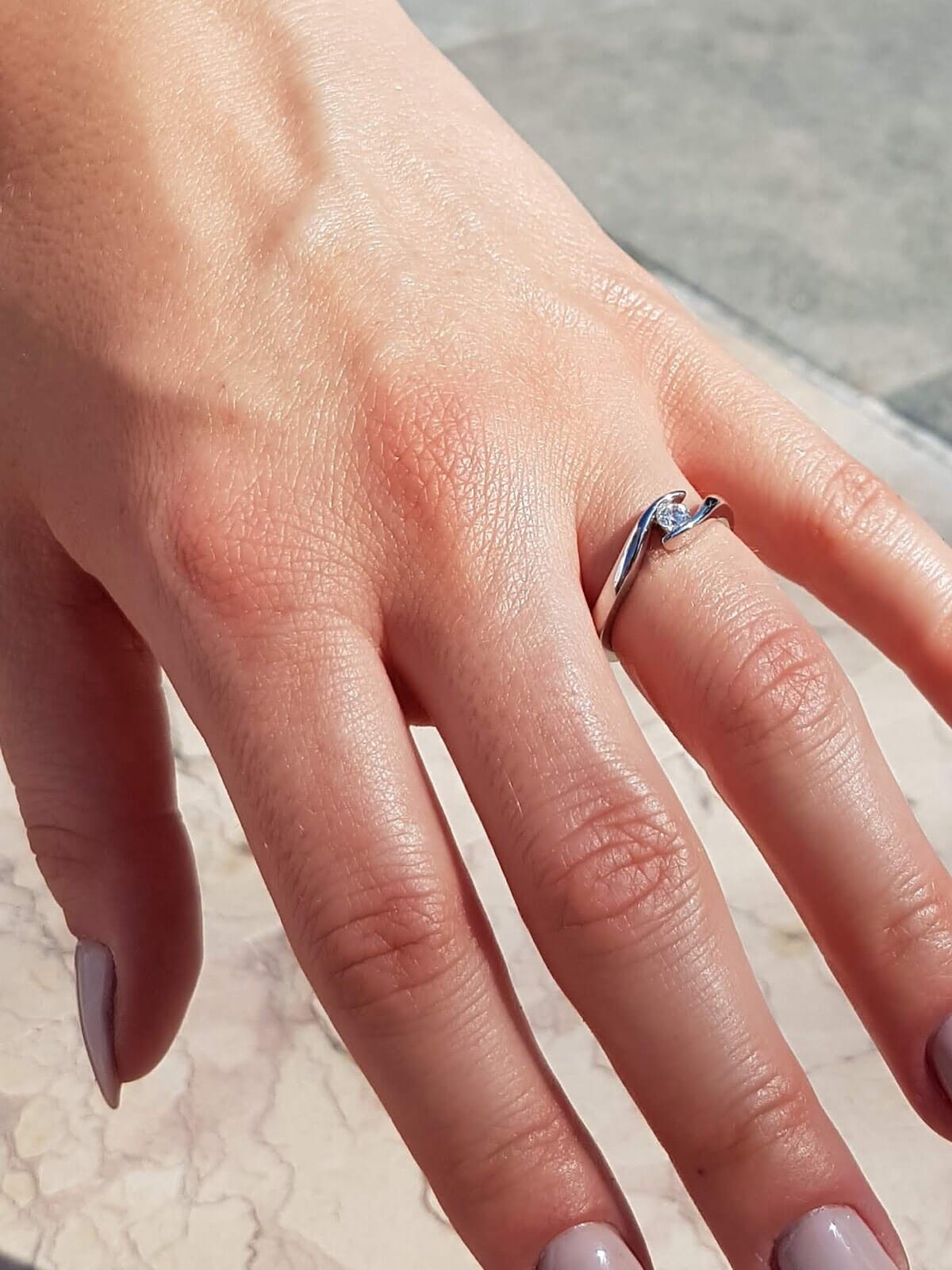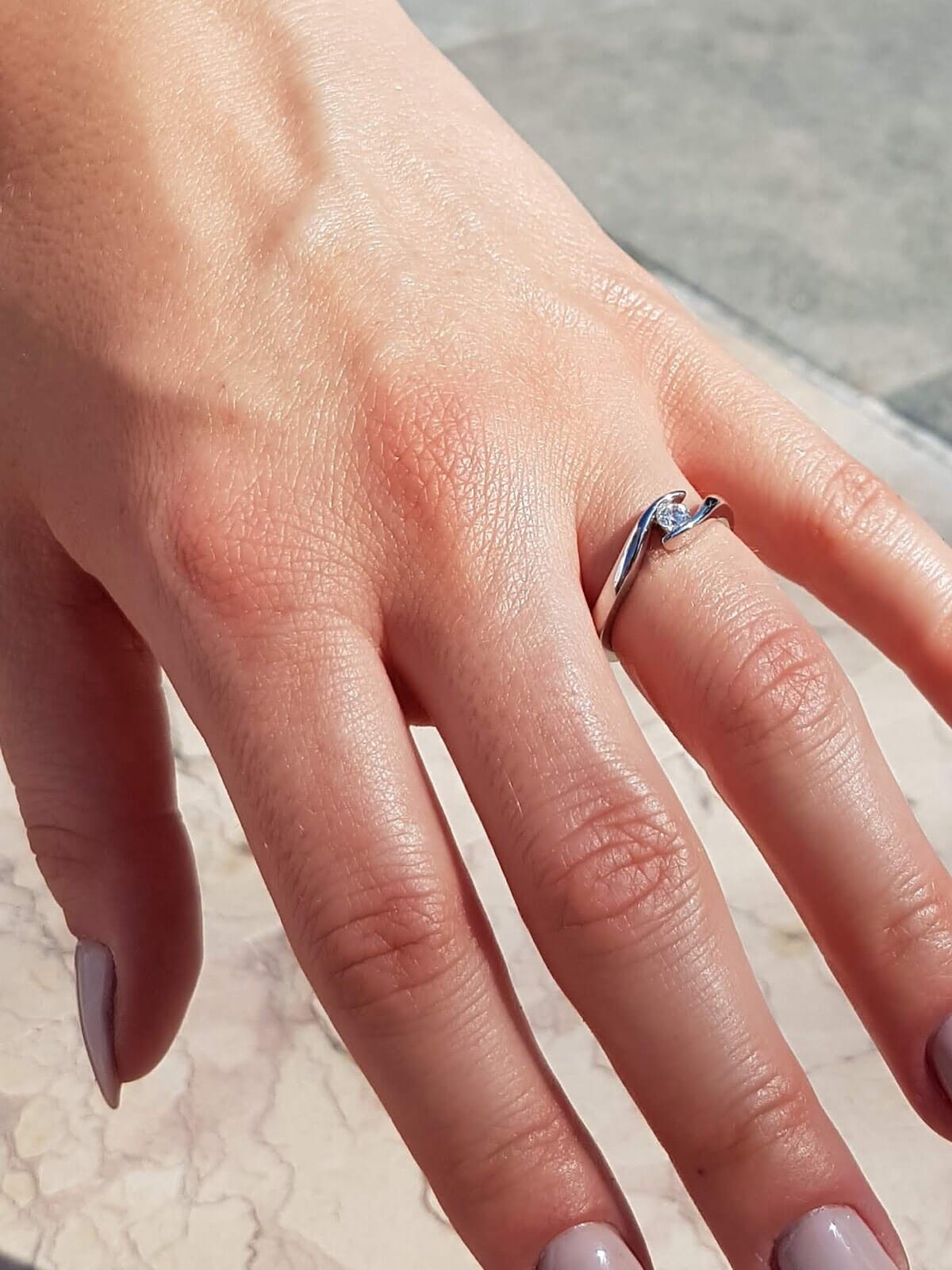 Continue browsing at 21Diamonds:
Find matching engagement rings from 21Diamonds